Men's Prayer Group
When:
January 6, 2016 @ 7:00 pm – 9:00 pm
2016-01-06T19:00:00-08:00
2016-01-06T21:00:00-08:00
Where:
Noel Escueta's Home
11363 240a St
Maple Ridge, BC V2W 0A4
Canada

HELP DECIDE WHERE WE GO ON OUR MEN'S NIGHT OUT – JAN 20th …
On our next men's night we are going to go out for a bite to eat (Yes, I have heard your cries and whimpering). Some have said it is time for another steak night (sorry – we will have to do this one later) while others would like to return to Embers BBQ in Mission or Burger Heaven in New Westminster.
I (Robb) have been to Embers in Mission (twice) and one of my fav' BBQ places The Memphis Blues (new location in Abbotsford) fairly recently and honestly was disappointed with both. So I am throwing a wrench in the mix, for those of you that are BBQ lovers, by suggesting a BBQ restaurant that I have heard great things about (while seated as a BBQ judge at Kansas City BBQ Society events) – and that is the "Hog Shack". Unfortunately it is VERY far away, in Steveston! Perhaps this is best left for the die-hards and a sunny Saturday afternoon full of adventure and synchronized kit flying …. but I will let you decide.
So 3 of these are BBQ places and then of course there's Burger Heaven – need I say more than "The Works & Hulk Burgers".
Use the following links to view the menu's of each restaurant …
CAST YOUR VOTE
Don't let any of my bias sway you. Tell me what you think.
BUT PLEASE DON'T BOTHER VOTING IF YOU AREN'T COMING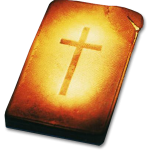 Calling all men … You are invited to join us for a great evening of fellowship and prayer. This is a wonderful informal evening whereby we each share how things are going in our lives, our victories & our struggles. We then pray for one another, the church and others that God has placed on our hearts. In the summer, we meet outside by the fire pit. Joining our Men's Group is a great way to make new friends and to build your support group. Throughout the year we also get together for game nights, fishing, steak nights, football games and more!!!